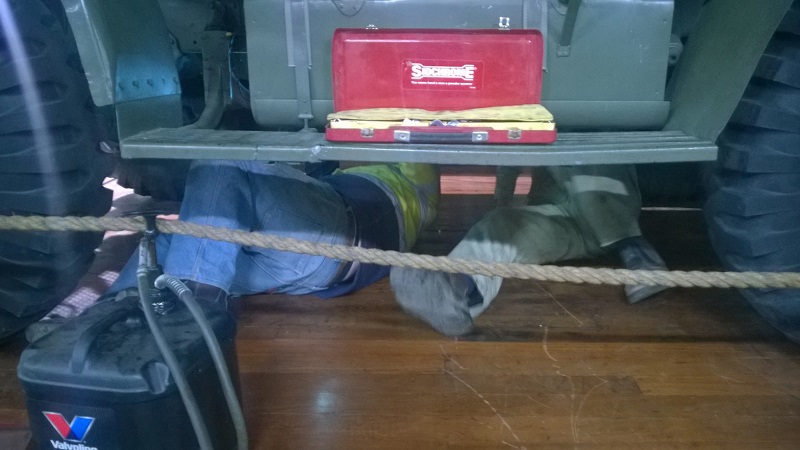 Yesterday was a hive of activity at the museum with a number of vehicles being readied for the 2014 Bay to Birdwood Run.
The work varied from the minor to the major but on the whole it was a very successful, if long, day, with several members locking up the museum and leaving at 23:00!
Some of the highlights were:
Fitting a newly re-cored radiator and rebuilt carburettor to Dave's 1942 GPW and giving it a tune-up
Changing the oil and starting up the Bedford QL fuel tanker
Topping up the fluid flywheel in Terry's 1953 Alvis Saracen
Working on the starter motor of Ryan's M16 MGMC
Fitting a newly rebuilt transfer case to the 9 Mile Snipers' Number 8 Gun Tractor
Final inspections and checks on Russell's Austin Staff Car
While everyone did a stellar job yesterday, I would like to give special thanks to Dave and Geoff for their help with the Saracen's flywheel (a terribly difficult job in a confined space) and to Peter for doing a wonderful job of rebuilding the Number 8's transfer case and to Hugh for assisting with fitting it.
We're looking forward to seeing everyone at this year's Bay to Birdwood Run!