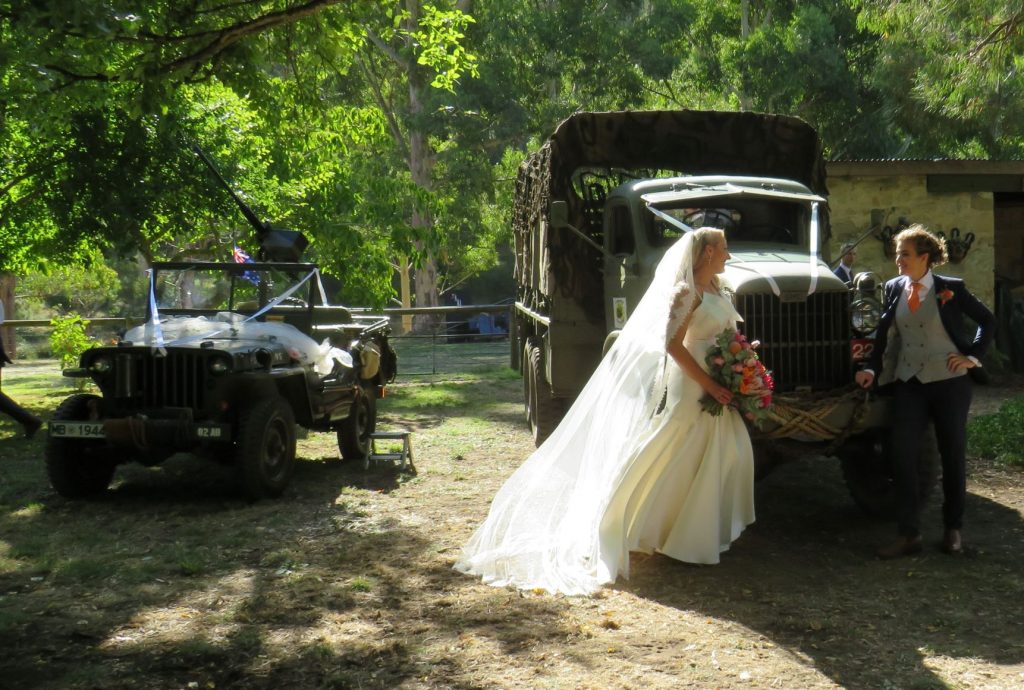 OPERATION BIG GAY WEDDING Saturday 7th March 2020
The National Military Vehicle Museum was asked to provide Military Vehicles for a Wedding for a current serving member of the ADF and her soon-to-be wife, in Aldgate, in the Adelaide Hills.
Members of the National Military Vehicle Museum proudly supplied a 1941 Jeep and a GMC Truck which were driven by the vehicle's owners Daryl and Grant.
To the glee of the couple and guests alike, the vehicles were used in photo shoots and used as wedding vehicles for the wedding of Alex and Jay.
The members of the museum wish the bride and groom their best wishes for a happy and long marriage and both members of the museum had a wonderful time supporting this event. All the best to Alex and Jay.