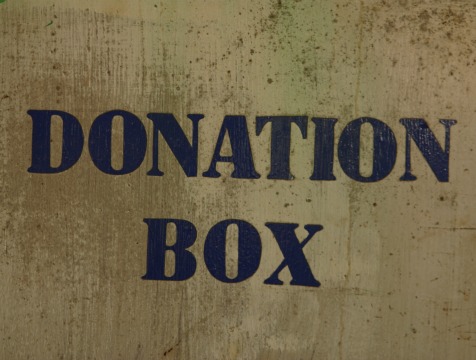 You may have seen some articles in the newspapers over recent weeks which require clarification.
The Military Vehicle Preservation Society of South Australia Inc. is a not for profit organisation that operates the National Military Vehicle Museum for public education of Military history.
The Society presently leases the heritage listed ex DSTO buildings at Sturton Rd Edinburgh Parks to house the Museum collection.
The original 5 year lease has come to an end and the owner, Goodman, has offered it for purchase by the Society at a very reasonable price. However should the Society not take up the offer the lease will continue but the property will be put on the market. If the property is then sold, the Society would be left without premises for the Museum. However, we see this as an opportunity and are determined to ensure the museum continues.
The National Military Vehicle Museum is one of the larger military museums in Australia specialising in the technology of military equipment, with emphasis on military vehicles. Besides showing the development of military vehicles over the last century, the Museum also displays a wide range of militaria, with the signals (communications) display, covering over a century of technical development, one of the most comprehensive in the country.
The value of the Museum to the community may perhaps be best portrayed by the words of the Society's patron, Col. Bill Denny AM BM.
"The Museum is well organized, well led, well managed and very highly regarded within the ex-service community. Some of the vehicles and exhibits are unique and it plays a pivotal role in ensuring that our nation's military heritage is not lost.
The Museum provides an invaluable community service including providing all of the military transport for the annual ANZAC Day March in Adelaide, which makes the South Australian commemoration march unique.
The Museum also has a significant educative role within the community, teaching young people about our military heritage using vehicles with which children are invariably more interested."
The Society has over recent months been lobbying the Salisbury Council, State and Federal Governments to find a way to purchase the site but to date we have been unsuccessful in finding funds for the purchase.
The Society is a charitable entity and registered with the ATO as a Deductable Gift Recipient and we are now hoping to save the Museum through Tax Deductable donations from the Society members and the public as well as possible sponsorships.
If you would like to become a corporate sponsor or make a donation, please contact the Society. We would be pleased to speak with you further.