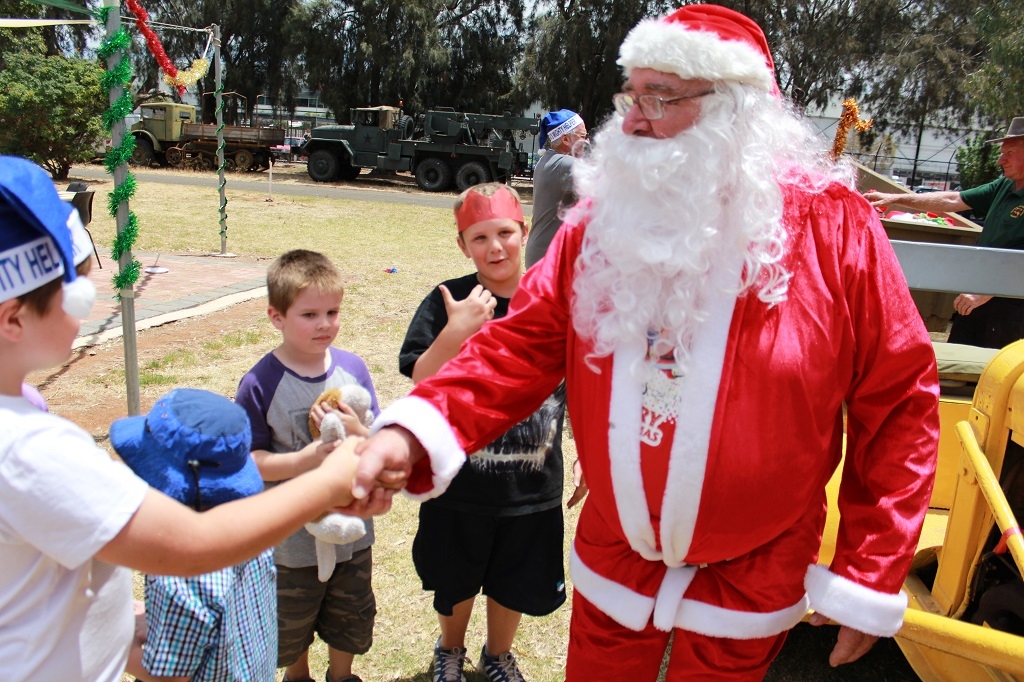 The annual Museum Christmas Party took place on Saturday at the museum. With perfect weather, great attendance and enough food to feed an army, a good time was had by all!
There were games, competitions, vehicles rides with Bob in his C15 Blitz and Ray in Terry's Saracen (as Terry had declared himself the "designated drinker" for the day) and, of course, a visit from Santa. Trevor Santa generously brought gifts for everyone present, including the adults, and it was amazing to see how happy all of the kids were waiting for their name to be called or inspecting their new treasures.
Pat's indestructible piñata took an absolute beating before giving up its hoard of candy, much to the delight of the children crowding around it.
Thanks to everyone that attended and helped out on the day, and special thanks go to Trevor and Pat, who put in a massive amount of time, money and effort into making the day the success that it is.