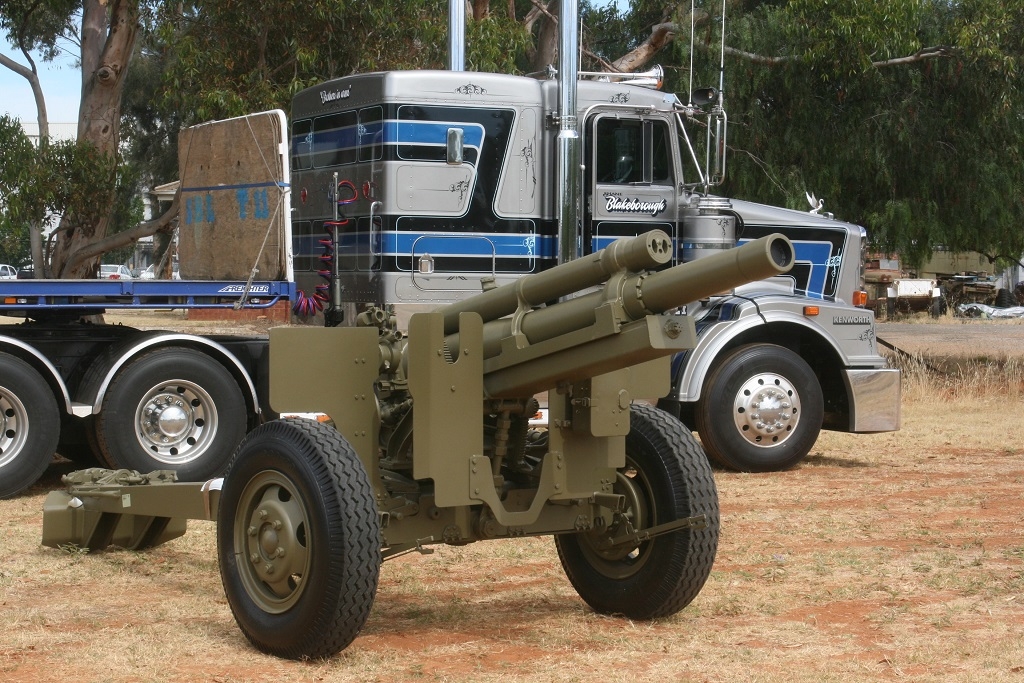 A pair of Vietnam era M2A2 Howitzers arrived at the museum on Tuesday morning with the Kenworth semi-trailer completing its 750km journey from Puckapunyal at 09:00, giving the driver ample time to up tarp, remove the tie downs and covers for the arrival of the crane at 10:00. Within 30 minutes of the crane's arrival, both Howitzers were safely unloaded.
The Australian Army has done a fantastic job of decommissioning and preparing them for display, and we will have them both at the museum for a short period until the Salisbury RSL finish preparing their display area and take delivery of their gun.
Big thanks to MHT Services, who through contact with our neighbours Ausco provided the truck crane, Northline for taking care of transport and the museum volunteers for helping with unloading.
We acknowledge that the purchase of the Howitzer would not have been possible without the ANZAC Day Commemoration Fund Grant from the Government of South Australia.