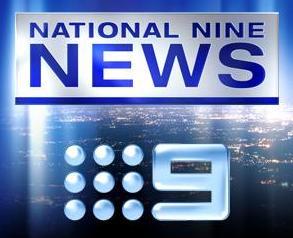 This morning the museum was visited by Rob Kelvin from the Channel 9 news team, who interviewed our secretary, Russell, about the current situation at the museum and our struggle to raise funding to purchase the property.
Rob and his team took a keen interest in our plight and spent about 90 minutes at the museum, looking over the collection, talking to us about our history, direction and challenges and went for a ride in the Saracen APC.
At this stage, we don't know when the interview will be airing, but it will form part of the 6 PM news service at some stage this week, probably tonight or tomorrow. We will update the post when we know more. We have been told that the segment will air tonight during the 6 o'clock news, so please tune in to Channel 9 and keep an eye out.