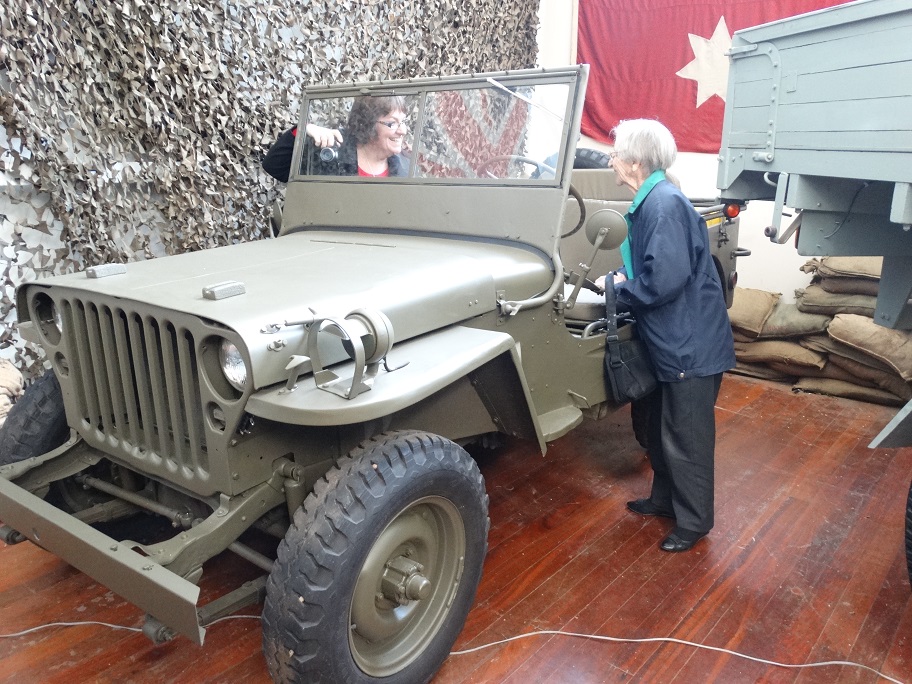 As part of Resthaven's Memories at Work project, the museum was visited by a member of the Community Respite Services and a previous Air Force driver, in order to take some photographs for the project.
Resthaven is an Aged Care Provider and the Community Respite Services team supports the older person and their carer, to ensure the person is able to stay at home, safe and well, for as long as possible. The team spends time with the older person, while the carer has a short break from their role.
The Resthaven Community Respite Services team has entered a photographic exhibition in the SALA (South Australian Living Artists) Festival. It is titled Memories at Work, and features photographs of older people sharing their unique career stories. The photographs highlight the diversity, resilience and wisdom of their generation, and illustrate how those older members of our community have laid solid foundations for future generations.
"We had a great time wandering around the Museum yesterday, taking snaps of our client. She lives at home on her own with family support and respite – which is where we enter the picture. The Museum Volunteers were very helpful and, thanks to them, we had a lot of fun."
The Memories at Work exhibition will be open to the public from 5th to the 24th August, at Cafe Finniss, 28 Finniss St., Marion, during normal cafe business hours.