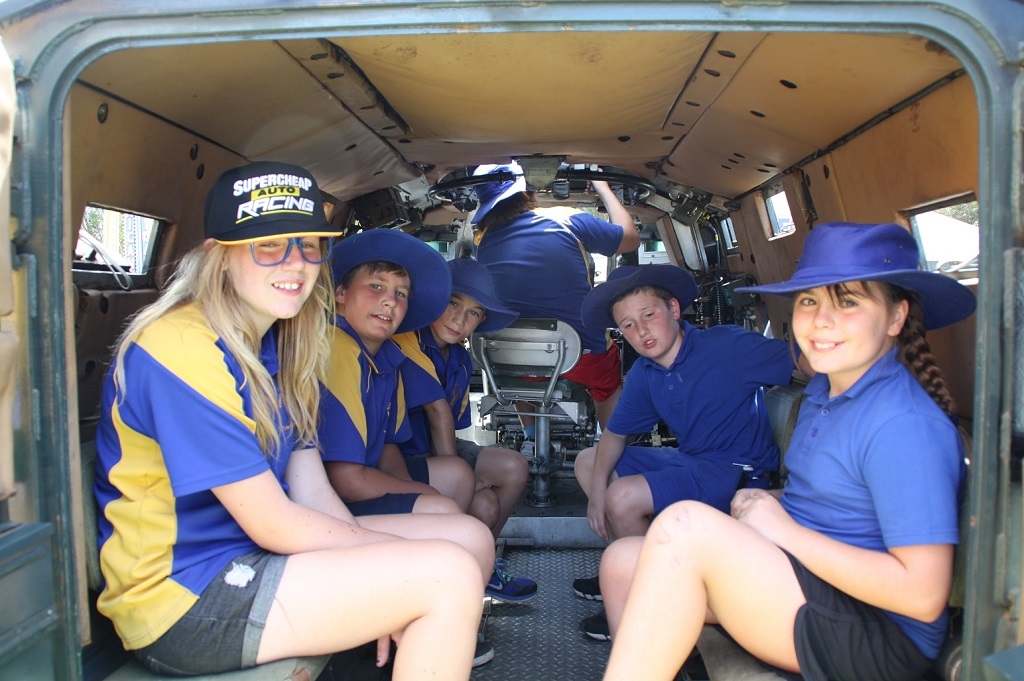 We attended the Clipsal 500 for 5 days. This is the article for Day 1, the Thursday the 26th of February. See below for the others.
| | | | | |
| --- | --- | --- | --- | --- |
| Wednesday | Thursday | Friday | Saturday | Sunday |
| 25/02/2015 | 26/02/2015 | 27/02/2015 | 28/02/2015 | 01/03/2015 |
| Published | Current | Published | Not yet available | Not yet available |
The Thursday was the first day of the Clipsal 500 open to the public and it was also the School Groups Offer day. We had an 0800 start, with Ray, Terry, Mike, Thomas and Russell manning the display. It was a busy day, with a steady stream of people visiting us and showing a lot of interest in the vehicles, especially the school kids. Feedback from the public was very positive.
The rest of the ADF display came together very nicely, with a number of changes made between the time when we left on the Wednesday and Thursday morning, notably, the arrival of Team Army with their Project Digger Ford LTD and Armygeddon Land Rover, which were very popular with the crowds and sounded absolutely awesome when running. The LTD had an issue on the track, during a burnout display, and came back on a flat bed after catching fire. Fortunately the cause of the fire was found to be a leak from the gearbox and no major damage was done.

Overall, we handed out a ton of flyers and had a great time interacting with the public on a very nice day.