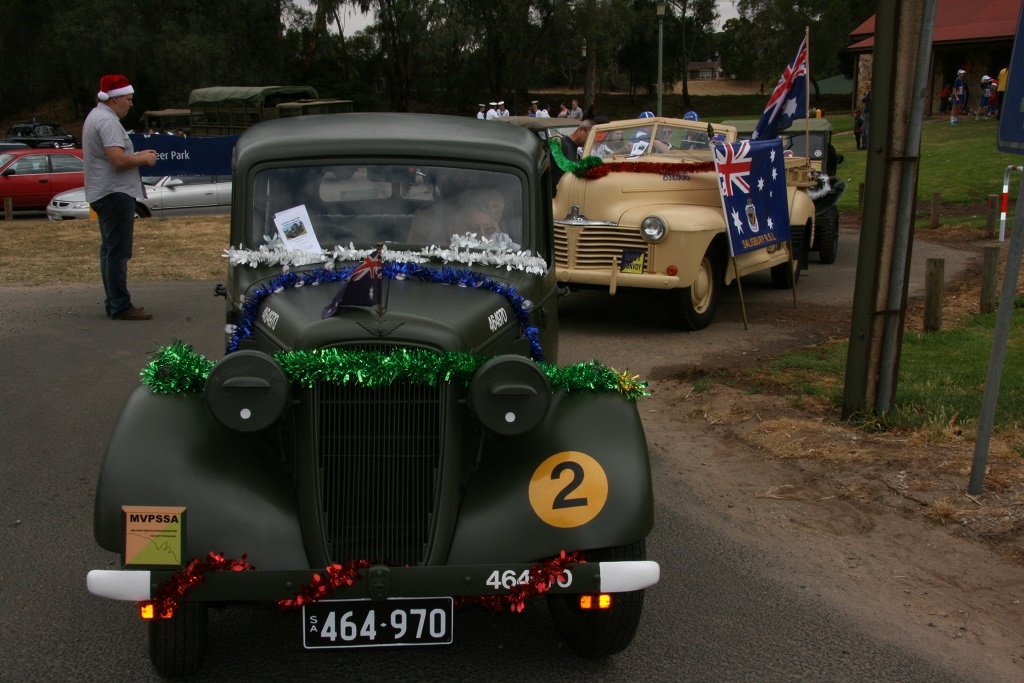 On Saturday, members of the MVPSSA took part in the annual Salisbury Christmas Pageant, in support of the Salisbury RSL. We had 7 vehicles arrive at the RSL at 0845 and departed with passengers and Christmas decorations at 0900. The vehicles arrived at the staging area at 0930, ready for the 1030 start, with Zoe Bettison in the Pontiac, and RSL members and families in the other vehicles.
The parade was very popular, with many thousands lining both sides of the route with lots of waves, cheers and high fives all the way.
We arrived back at the RSL by 1100, where there was a family day and BBQ, with stalls, a bouncy castle and other attractions.
0845 arrival at the Salisbury RSL, vehicles – Inter 6 x 6, Koop Blitz, Richmond Landrover, Pontiac, Sams Jeep, Austin and Toyota Bus. All decorated with tinsel and left the RSL just after 0900 with passengers on board..
Thanks to our drivers: Richmond, Hugh, Ryan, John Rowe, Sam, Ray and Russell. A stellar performance, as usual!