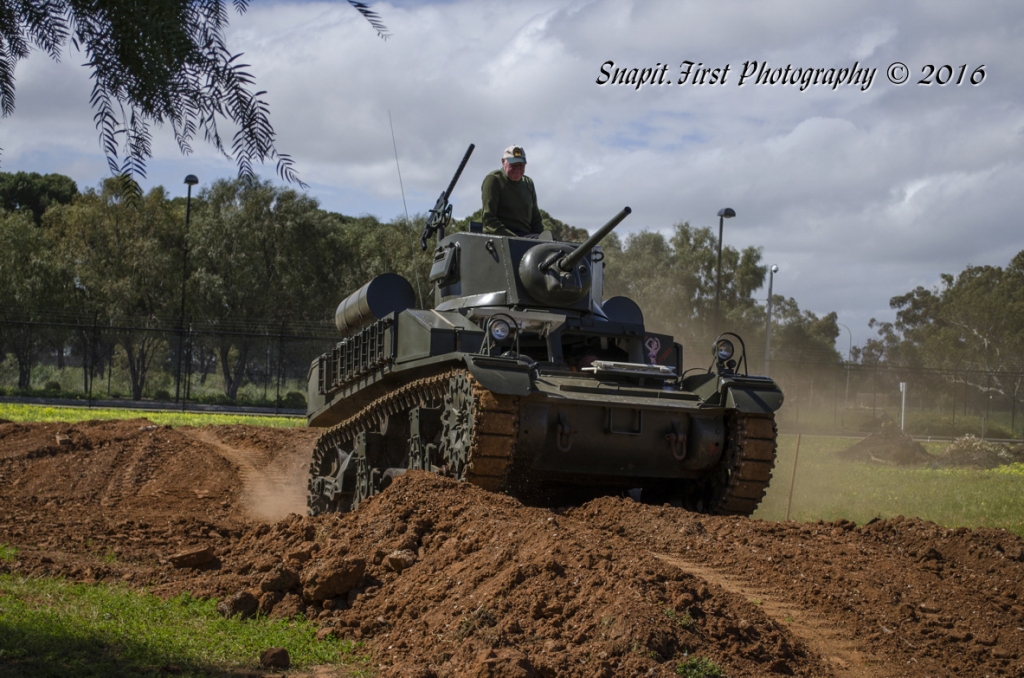 As part of Motorfest, Monday the 26th of September 2016, the Military Museum was open to the general public to attend a guided tour of our facility and also partake in a BBQ lunch and then followed by vehicle rides by the adventurous that took the opportunity to ride in "Miss Stuart" with an occasional gun firing, as well as Alvis Saracen Mk 5 vehicle rides.
We had visitors from the Federation Historic Motoring Clubs of South Australia:
Peter from the Cadillac La-Salle Car Club of S.A. John (volunteer) from Brighton with his Land Rover. Visitors from Port Lincoln, Victoria, Dance group Holden Club, The Early Ford V-8 Club of America (Regional group 94). Anne Ford and her husband from the Morris Register (Original Cars) Car Club, Holden Club and a gentleman by the name of Martin Jansen who was enthusiastic enough to travel 5000 km's from Queensland over a 5 week period in his Buick from the (Buick Car Club), to participate and be a part of the various events held during the two week period.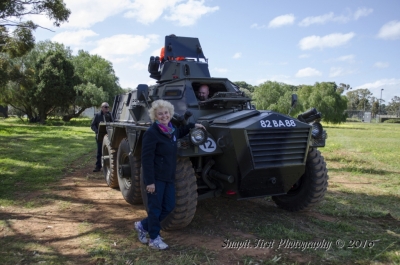 Anne Ford and her husband from the Morris Register (Original Cars) Car Club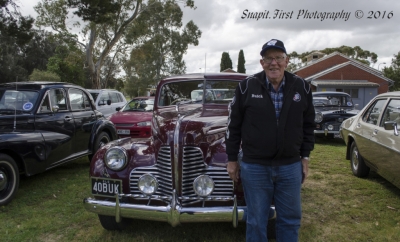 Martin Jansen, from Queensland (Buick Car Club)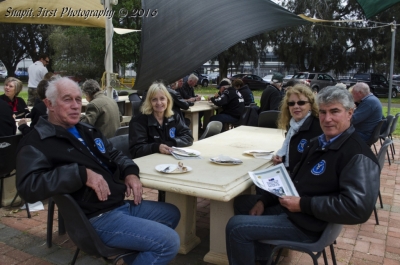 The Early Ford V-8  Club of America
There was also a good selection of vehicles from individual car owners put on display for all the visitors and general public to view.
We would like to thank everyone that attended, also a big thank you to the volunteers for all the help on the day. A thank you to Michelle for taking care of the certificates and memorabilia that was handed out on the day. An Air Force silk WW2 handkerchief and three 1944 vehicle log books were donated by some of the visitors that attended on the day.
Editorial Article by Maggie Bogar and photos provided by Snapit.First Photography