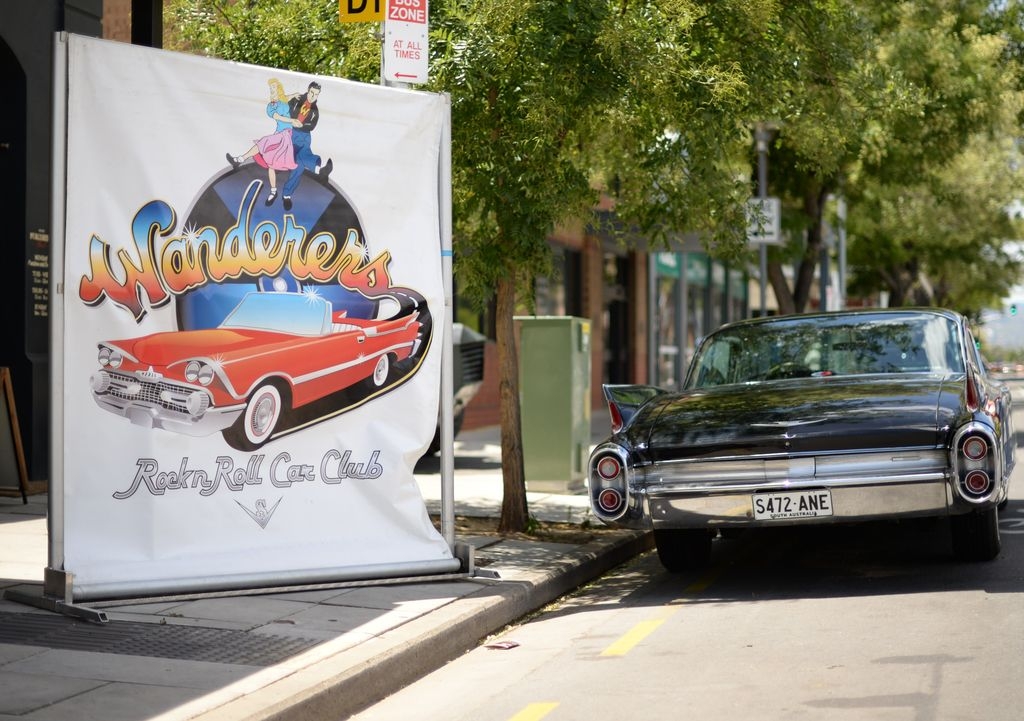 An early start on Sunday had Terry, Russell, Mike and Thomas arriving at the museum at around 07:30 to do some final preparations on the Saracen, including fitting an impressively large Australian Flag on a pole into the turret, and departing a little after 08:00 to head to the city, in support of the Wanderers Australia Day Birthday Party event.
We pulled the Saracen into the carpark at McDonalds Enfiled, for breakfast, and to meet John with his Jeep, where we got lots of attention.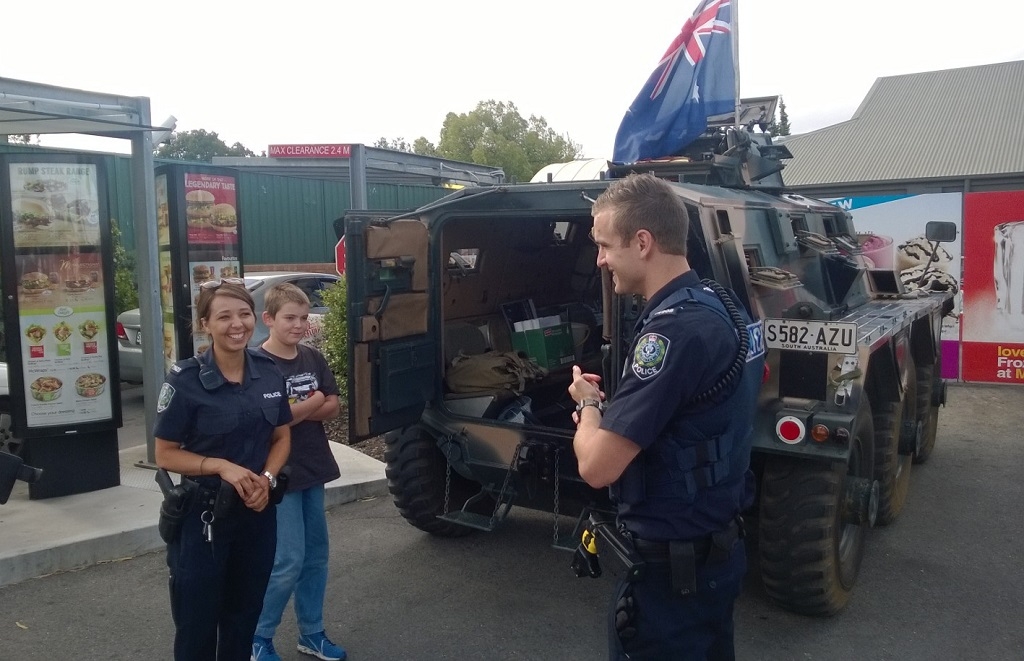 The rest of the drive to the city was fairly uneventful, although there were some traffic controls in place for the final stage of the Tour Down Under, which had to be negotiated.
We arrived corner of Franklin and Cannon Streets Adelaide at around 09:15, where the Saracen formed a road block on the corner and John's Jeep was put in with the car show in the Legacy car park. John, as usual, was sporting his dashing WW1 Light Horse uniform. Exactly how he manages to drive with those spurs on, none of us have managed to work out, so far.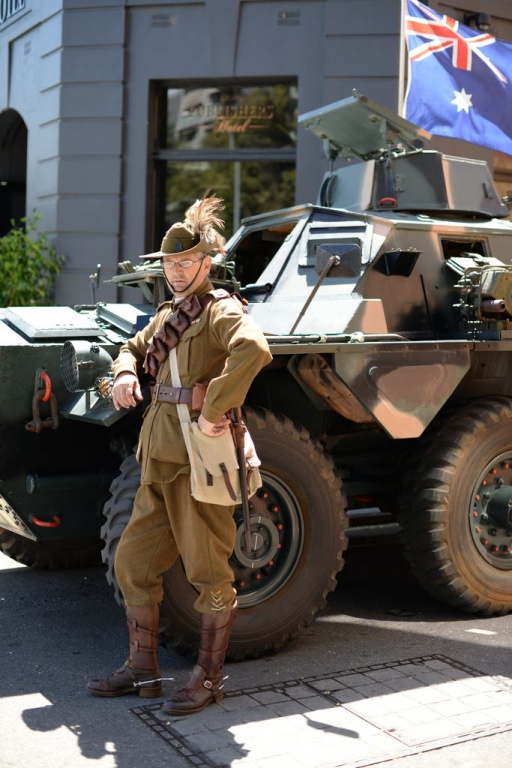 The event made use of Cannon Street, for stalls, the Legacy car park, for the cars, and the Published ArtHouse for the indoor entertainment and bar. This arrangement made for an excellent venue for this kind of event and there was something for everyone with a car show, stalls, food, drinks, music, barber shop, tattoo studio, fashion contests and a burlesque show. While the event was a little different to what we normally attend, we enjoyed it immensely and were made to feel welcome by all the participants.
The US pinup sensation, Brittany Jean, attended the event, and she also made a flying visit to the museum on Tuesday, where she had a brief photo shoot.
The event was very successful with lots of people in the ArtHouse and the vehicles and stalls getting lots of attention. The planned events were scheduled to go late into the night. Unfortunately, we couldn't stay for the later concerts and the highly anticipated burlesque show, and we departed the city at about 16:00 to make the return journey to the museum and to get ready for the Salisbury Australia Day Picnic at Carisbrooke Park the next day.