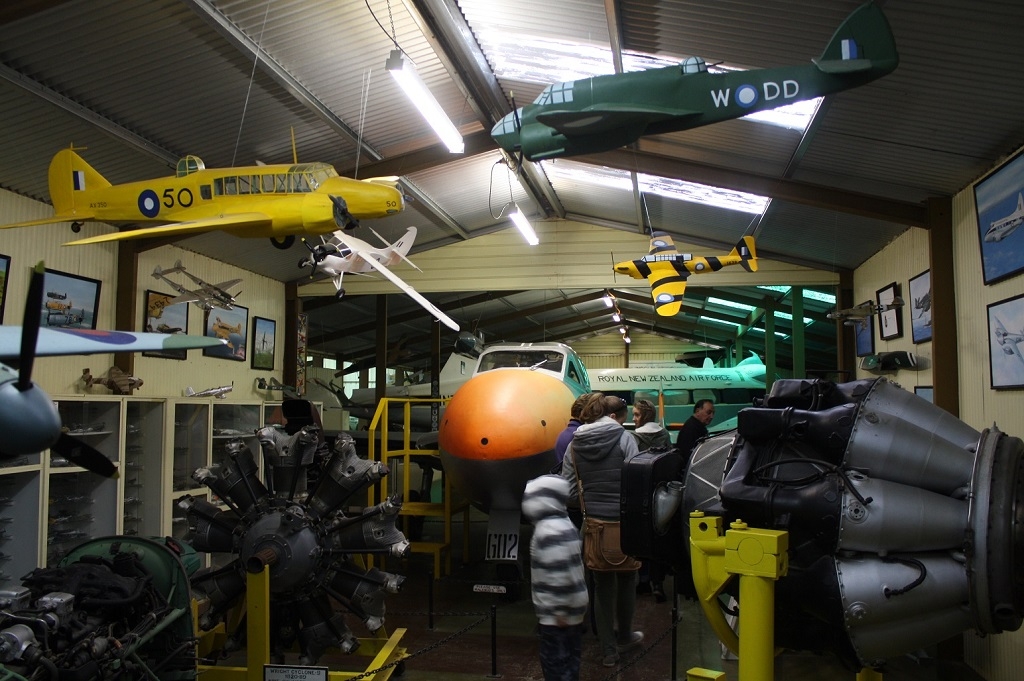 A trip by a number of members, family and friends to the Greenock Aviation Museum.
It was an early, chilly start, meeting at the museum at 0930 for a 1000 departure. The group left on time, in a convoy, along Main North Road into Gawler. Half of the group took a detour to Richmond Gregory's home with the others (who didn't want to tackle Richmond's driveway) heading to the Lyndoch Bakery for a coffee/cake and sit in front of the fire.
Following us all getting back together at Lyndoch, we hit the road again for the drive through Nuriootpa then onto Greenock. There was a small drama on the way with Russell's little Austin A30 deciding to lose power and come to a stop and roll into a car parking spot on the main road. A quick look under the bonnet revealed that the distributor cap had unclipped (too many railway lines at speed maybe – but it is British). Once clipped back on, it was all good and he was on his way.
We arrived at the Aviation Museum to be welcomed with our lunch, snags, salad and bread with urn boiling for a nice brew. After lunch an intro talk about the museum, its content and also the owners history of flying and purchasing a wide variety of aircraft and parts following the war and his tales of exchanging parts over the years.
It was very interesting, with a large collection of aviation engines, aircraft and artefacts and also the largest collection of model aircraft in the southern hemisphere. Outside a Canberra Bomber and a replica Mustang ( aircraft 🙂 ). Also a busy workshop full of spares of all sorts including a Rolls Royce Merlin on a stand, however it unable to run for us due to a carby issue. There were other sheds with tractors and farm machinery and a 1927 Whippet sitting on a trailer awaiting "restoration".
To end the visit had a listen to the start up of a Commer Truck fitted with a TS3 diesel knocker engine, a very unique and awesome sounding engine.
We all departed a little after 2pm.
Those who enjoyed the day, in "historic cars" Geoff Klau and Rod Dent in their Jeeps, Sam and Lorraine Cutajar in the E Type Jag, A few of Sam's friends in a nice Mustang and an early Falcon, and myself, Tracy, William and Spencer squeezed in my Austin A30. In "moderns" were Dave Carmen and family in the Ford Territory, Bob "Baldy" Cottle and his 3 grandsons in his Falcon wagon, and also meeting us up at the Aviation Museum Darryl and Janice Lavis in their SS Commodore.
It was a great day, and a big thanks to Geoff Klau on making it happen.