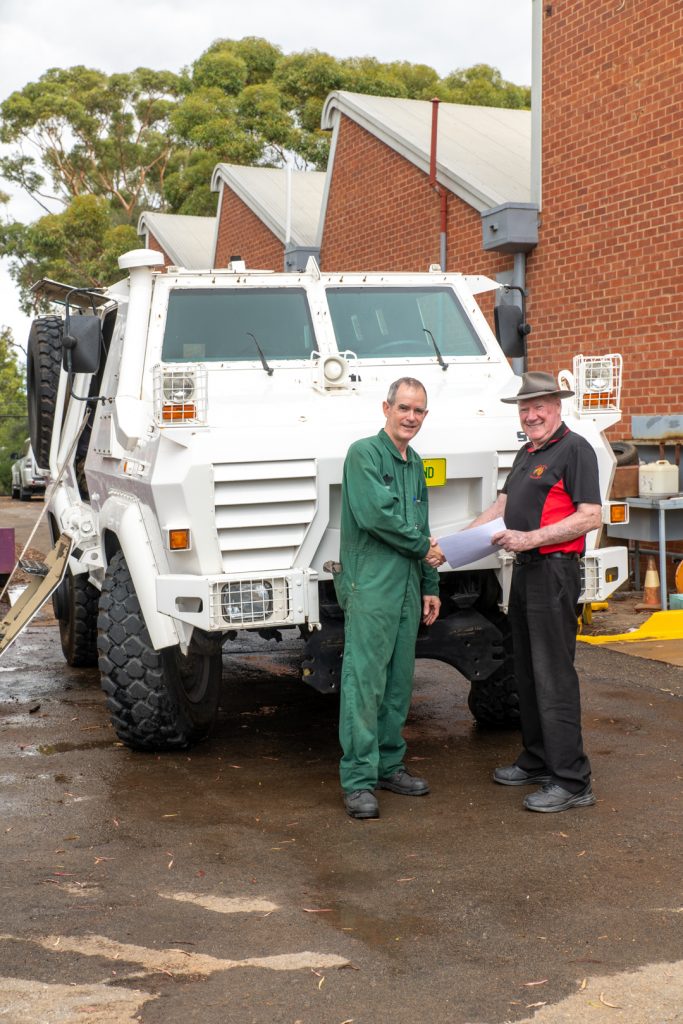 David Barrill (Ex BAE) handing over Betsy to Ray Hall (museum workshop manager)
BAE Systems Australia, donation to the National Military Vehicle Museum. Vehicle handed over from David Berrill (ex BAE) to Ray Hall (Museum workshop Manager)
Details of the vehicle is as follows:
The Shorland S600 internal security vehicle (Betsy) was developed in the late 1990s by British Aerospace Australia based at Wingfield in South Australia. This particular vehicle was the initial production vehicle for the fleet of S600 vehicles designed and manufactured for the Kuwait National Guard and was competed in early September 1997.
This vehicle was used for driver and maintainer training and numerous marketing and demonstration activities in Europe, the Middle East, East Asia and Australia. She is affectionately known as "Betsy" and was donated to the National Military Vehicle Museum by BAE Systems Australia on 18 December 2019.
For further information on tours, wedding and birthday functions please phone Public Relations Officer Jeff Pinney 0401 454 515