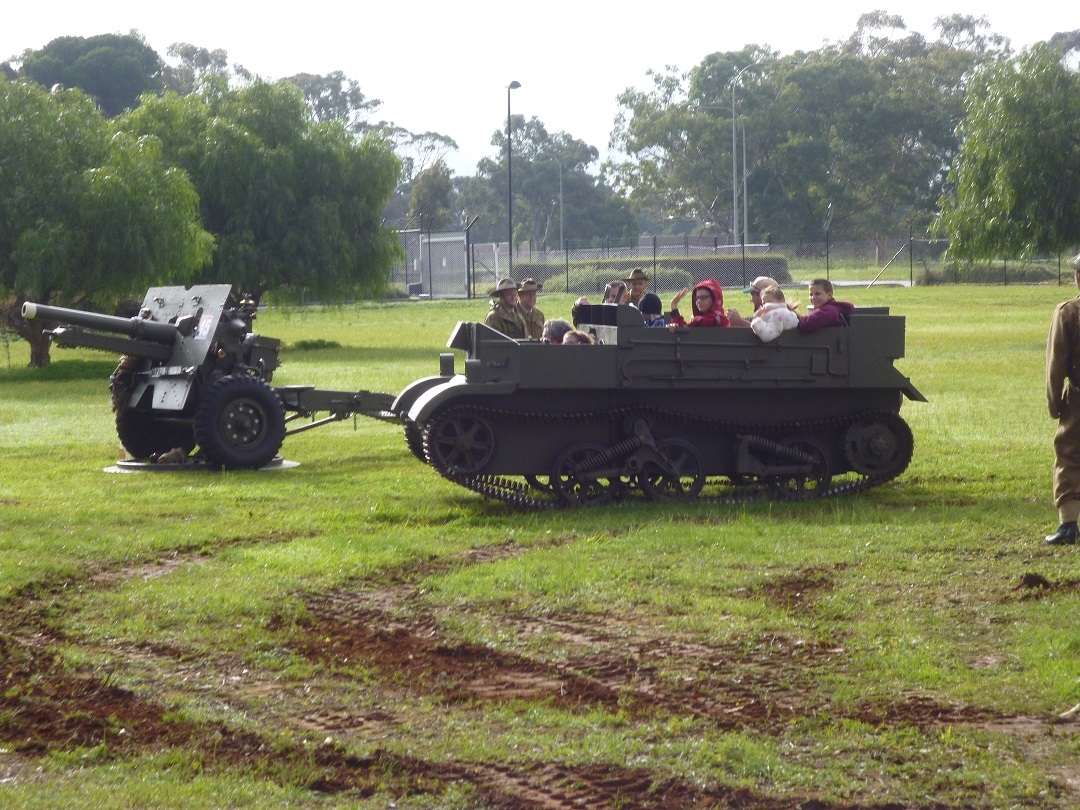 This post has been updated on 18/06/2014
Thanks to everyone that came out and supported our Angel Flight open day and to all of the volunteers that made the day a success. After expenses have been tallied, we raised $1130 for Angel Flight.
The number of attendees at today's event were down on what we would have hoped for, and it appears that the weather report was to blame for that, despite the fact that there were only a few light showers and for the most part, it was a lovely day.
Members of the public went for rides in the Universal (Bren) Carrier, 15 CWT CMP (Blitz) truck and the ever popular Alvis Saracen armoured personnel carrier; were entertained by live music, driving displays from "Miss Stuart", our M3 Stuart tank and the M16 Multiple Gun Motor Carriage (based on the M3 Half track), static displays from the Barossa Light Horse and Draught Horse association; food and drink, and of course, our museum!
We will be posting more photos and videos as we gather and upload them, but if you have any particularly good ones, please feel free to send them to us.