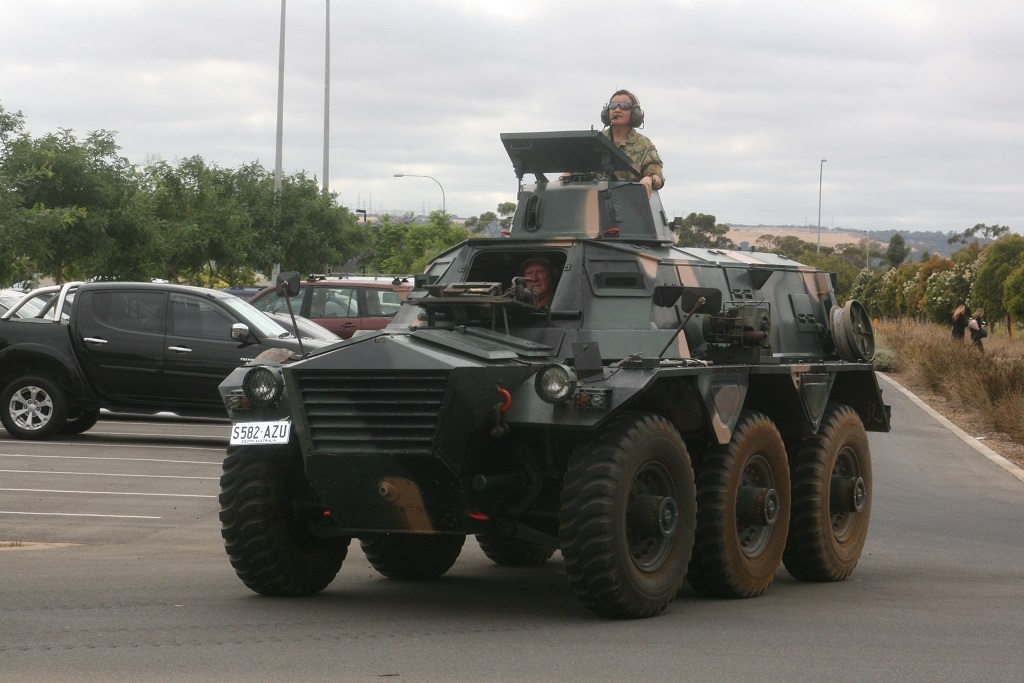 The RAAF held their annual Christmas Treat at RAAF Base Edinburgh on Friday the 5th of December and the museum had a small presence onsite, taking the Alvis Saracen Mk 5, The F15A Blitz "Koop" and the Austin staff car for a display.
The display was setup by 09:00 for a 10:00 start and the day wound down by about 14:30. The Saracen turned some heads on arrival at the base, with a RAAF corporal riding up top.
It was a very busy day, with lots of interest in the museum and many brochures handed out. The feedback was very  positive, with many interested in the museum and also possibly attending the next vehicle run day on the 14th of December.
Many thanks to Ray and Russell for organizing the day and special thanks to Ray for being with the vehicles all day as Russell also had to go off and socialise with his family.